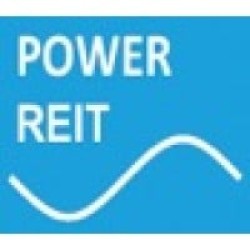 Power REIT (NYSEAMERICAN:PW) passed above its 50 day moving average during trading on Wednesday . The stock has a 50 day moving average of $0.00 and traded as high as $9.69. Power REIT shares last traded at $9.48, with a volume of 355 shares trading hands.
A hedge fund recently raised its stake in Power REIT stock. Ladenburg Thalmann Financial Services Inc. grew its stake in shares of Power REIT (NYSEAMERICAN:PW) by 9.3% during the 2nd quarter, according to its most recent 13F filing with the Securities & Exchange Commission. The fund owned 145,911 shares of the financial services provider's stock after purchasing an additional 12,400 shares during the quarter. Ladenburg Thalmann Financial Services Inc. owned about 7.79% of Power REIT worth $846,000 at the end of the most recent quarter.
About Power REIT (NYSEAMERICAN:PW)
Power REIT is a real estate investment trust (REIT) that acquires, owns and manages real-estate related to energy and transportation infrastructure. Infrastructure assets often have significant embedded real-estate value due to their proximity to supporting infrastructure, favorable geographic or other locational advantages and ownership of hard to acquire operating permits and/or rights of way.
Featured Story: Economic Bubble
Receive News & Ratings for Power REIT Daily - Enter your email address below to receive a concise daily summary of the latest news and analysts' ratings for Power REIT and related companies with MarketBeat.com's FREE daily email newsletter.